Champion Life is a for purpose business founded by Kym Hunter.  Kym is the mother of 4 children and is passionate about the importance of health, fitness and motivation in living a happy and fulfilling life. 
The Champion Life online platform was created in partnership with Engage Research Lab, the University of the Sunshine Coast's Serious Games Design Team and content was developed by HPE educators and classroom teachers as well as fitness, health and wellbeing experts.
Our privacy policy can be viewed here.
The Champion Life experience:
Champion Life delivers an immersive Health & Physical Education & wellbeing engagement resource for years 4,5 & 6 in primary schools and years 7 & 8 in high schools. Each week students are challenged to participate in enjoyable physical and health activities. Students watch a real-life role model complete an activity and then practice and upload their own version.  Students can complete their challenges alone, in pairs, as a group or even at home.  Completing challenges unlocks positive messages from our real-life role models and each week delivers new and engaging challenge
Coming soon to Champion Life… 
Body Sets,  90 second to 3 minute activity breaks, delivered by role models and followed by a motivational tip relating to fitness, health and wellbeing.  Body Sets are free daily videos delivered to teachers via email each morning.  Curriculum aligned for each year from Prep to Year 6,  Body Sets contribute to increasing the daily physical activity of students and there is extensive research evidence that a brief physical activity break helps students stay on task and learn more effectively.  Sign up to our Body Sets waitlist here…
This short video explains what Champion Life is all about!
See Champion Life in action and hear about the benefits to students and teachers.:
Our Team
Kym Hunter
- Managing Director
Kym is a mum of 4 children and the Founder of Champion Life. An interest in all things health and fitness led Kym to become a qualified aerobics instructor at the age of 14. By 17 she was working as a personal trainer for Government wellness programs in Canberra.
Her interest in sport and passion for high performance led Kym to complete a Bachelor of Sports Science at the University of Canberra. She then scored her dream job of working at the Australian Institute of Sport Science and Medicine department where she supported the performance of Australia's elite athletes.
Looking for new challenges after the births of her first two children Kym embarked on a major career change enabling a balance of career and family. Kym developed and ran corporate health and fitness program Performance Max for 15 years. 
Kym was inspired to create Champion LIfe to support teachers and families in empowering students across Australia develop physical and health literacy to allow them to enjoy the benefits of having health and fitness as habits for life.
Nick Jenkins 
- Director of Partnerships
Nick is a Dad of two and devoted healthy family man. Stemming from a professional rugby league career spanning over a 10 year period, representing Western Australia in water polo, surf life saving and longboard surfing, Nick's passion for success is undeniable.
This passion was evident in his 21 year teaching career that included several posts in Australia and overseas. Commencing his career a as primary classroom teacher he gained extensive knowledge of the curriculum and the health & wellbeing needs of students.
Always destined for an educational leadership role, Nick spent 17 years with Mandurah Catholic College as the Director of Sport, responsible for 1700 students in a K -12 role. Nick went on to develop the sports program at the College that is now renowned nation-wide as one the leading sports schools in Australia. 
Nick's knowledge in secondary physical, health education and sport has won him multiple educational awards, highlighting his dedication, commitment and innovation in leadership.
Skye Johnson 
- Web Developer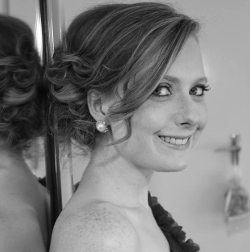 In her 15-year career, Skye has watched web development standards evolve and evolved with them. She's started her own business, worked as a consultant, and cultivated a reputation as a sharp and well-rounded developer.
Skye has many Drupal/WordPress development projects under her belt and is currently a senior developer at The Various Artists in Maroochydore, Queensland. Prior to this Skye spent three years as a member of the web development team at Victoria University in Melbourne, and several years as a developer at Williams College in Massachusetts, USA.
When she's not carving code for Champion Life, she enjoys yoga, walking on the beach, and planning her next holiday.
 
Jesse Clement 
- Director of Information Technology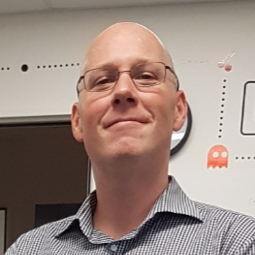 After starting out volunteering in inner-city schools, Jesse began a 20-year career as a Microsoft systems engineer. He always found time to support worthy causes and is proud to be serving on the team at Champion Life.
Jesse has recently taken on the challenge of a PhD in virtual and augmented reality interface design after moving to the gorgeous Sunshine Coast of Australia.
When he's not exploring virtual worlds, Jesse likes to go out for a kayak or bike ride, and spend time with his wife and cat.
 
Maria Doolan 
- HPE Content Specialist
A passionate teacher of Health and Physical Education for over 20 years, Maria has taught in metropolitan and regional communities in both single sex and co-educational schools in Queensland, Western Australia and the United Kingdom.
After becoming a mother of two and completing a Masters of Education (with a focus on measuring and reporting on the facilitation of children's physical activity in local communities) Maria moved to a tertiary setting, working with the School of Health Sciences and the School of Education at The University of Notre Dame Australia.
Tutoring and supervising next generation Health and Physical Education teachers whilst writing content for Champion Life is a stimulating fusion for Maria's interest in and commitment to young peoples' health, physical activity and education.
Stacey Umeh 
- Creative Movement Specialist
Stacey Umeh is one of Australia's leading elite Women's Artistic gymnastics coaches and movement specialists. She has provided gymnastics, artistic and choreographic services to hundreds of individuals worldwide including the Australian Women's Artistic Gymnastics Team, Chinese Women's Artistic Gymnastics Team and the Australian 2016 Rio Olympic Synchronised Swim Team. Stacey has also acted as a creative movement specialist to many other champions from sports such as Rhythmic Gymnastics, Men's Gymnastics, Synchronized Swimming, Rugby Union, Netball, Diving, Pole Fitness, Dance and Figure Skating.
Stacey has spent over 35 years in Canada, Australia, the United States and Japan, working with both elite and "everyday" people alike, assisting them to maximize their physical potential. Stacey's expertise in body conditioning, flexibility, gymnastics and dance movement vocabularies has assisted her in creating a unique approach to physical development, health and fitness, and sports coaching. She also enjoys spending time working with up and coming youngsters from many sports, using her knowledge of gymnastics and dance to find unique modalities through which they achieve their sporting goals and dreams.
Darren McCagh 
- Documentary Filming Specialist
An independent filmmaker based in Margaret River, Western Australia, Darren began his career 9 years ago on the beaches of the South West shooting surf contests and events. Since then his authentic style of filmmaking has led to the creation of content for national and international release mainly in the form of documentaries.
Darren recently directed, produced and filmed the documentary 'One Shot- An Image And An Attitude' for which he has won multiple awards for cinematography and best film.
His passion lies in the creation of character-driven content, to produce inspiring and compelling stories.
Phil Rubie  
- Senior Graphic/Multimedia Designer
Phil is a dedicated Dad of two teenage girls and is an active participant in his endeavours of maintaining a healthy work-life balance. He continues to have a life-long affinity with the ocean in particular surfing.
During part of an early career in Cartography, Phil completed a 5 year stint in Riyadh, Saudi Arabia, working on hi-end computer workstations. This experience paved the way for a future based around digital technologies. Formal qualifications assisted a career change focusing on 'Instructional Multimedia' and content creation. In his capacity as a lecturer he was directly involved in course content creation and teaching units such as Visualisation, Animation, Digital Graphics and Design, Digital Sound and Video, Interface and Instructional Design. Using the power of visualisation and imagery to help tell a story is a crucial element in all of his design work.
Georgia Perry  
- Operations and Logistics Manager
Georgia is a motivated 22-year-old on a mission to help sporting clubs, small businesses and individuals find a shared vision. She is passionate about all things fun, fitness and fashion.
Georgia Perry is well known in the football community through her leadership roles, social media influence, and involvement in female football WA. She has represented Western Australia in the under 23's state team and plays for Peel Thunder Football Club.
Georgia enjoys being the example for young athletes through her positive outlook on life and uses social media to inspires others to get moving, nourish their bodies and believe they are worth it! Her feed is raw, real and relatable because she understands the impact social media can have on girls confidence and self-worth. Georgia Is currently studying Primary Education at Murdoch University and works as an active stylist at Lorna Jane. She is a role model for Champion Life and has taken on the position of Operations and Logistics Manager. She lives each day by the quote – "I don't sweat, I sparkle."
---
Student security
All content on the Champion Life site, including submitted videos, is stored securely on Australian servers and accessible only to the student and their teacher(s) via secure login.  Only the individual child and their teacher can view the individual student's videos in the Champion Life program, and teachers can delete any inappropriate videos and suspend accounts.
We host our videos on servers owned by Acquia, a company trusted by governments, universities and industry leaders in the technology sector. https://www.acquia.com/gb/solutions/security