Through our online platform we deliver;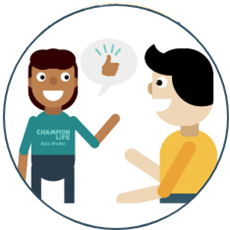 Mentoring
Inspiring content from virtual community role models whose diversity and relatability promote positive connections and encourage student wellbeing.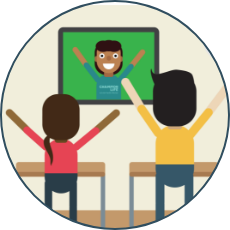 Movement
Our role models deliver daily guided physical activity "brain-break" videos called Body Sets giving students a 5-minute endorphin boost allowing them to "re-set" their brain and body for the rest of the day.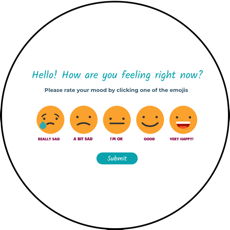 Monitoring
Students 'check-in' before and after activities. The Student Wellbeing Monitor accesses these check-in's and provides data that can be tracked over time, allowing teachers to identify student wellbeing trends over time.